Connect with us on social media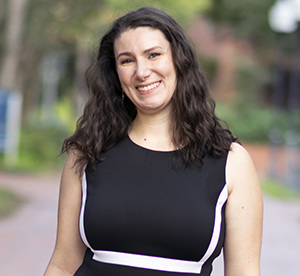 Arianne Boileau, Assistant Professor, Department of Sociology and Anthropology, Mount Royal University, 4825 Mount Royal Gate SW, Calgary, AB T3E 6K6, Canada. This email address is being protected from spambots. You need JavaScript enabled to view it.
Arianne Boileau is an Assistant Professor of Archaeology in the Department of Sociology and Anthropology, Mount Royal University. Her research examines human-environment interactions in Mesoamerica using zooarchaeology, taphonomy, biomolecular and geochemical analyses, and ethnohistory. She has participated in archaeological projects in Belize, Mexico, France, and Canada, and analyzed faunal remains from these countries, as well as Guatemala, Peru, and the southeastern United States. Through her interdisciplinary work, Boileau uses isotope geochemistry to investigate the captive management and trade of animals by Indigenous groups in Mesoamerica, ancient DNA to investigate the impact of human activity on the genetic diversity and structure of freshwater turtles, and Zooarchaeology by Mass Spectrometry (ZooMS) to help identify zooarchaeological reptilian and bird remains. Since 2022, she has served as the Research Director for the Canadian Latin American Archaeology Society (CLAAS).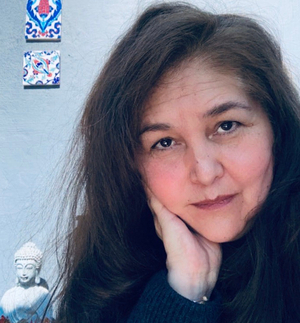 Sandra L. López Varela, Full-time Profesor, Facultad de Filosofía y Letras, Universidad Nacional Autónoma de México This email address is being protected from spambots. You need JavaScript enabled to view it.
Sandra López Varela is a registered professional archaeologist (RPA 15480) who served as President of the Society for Archaeological Sciences (2009-2011) and Archaeology Chair (2011-2014) of the American Anthropological Association. Her earlier analytical studies of Maya pottery production technologies and ethnoarchaeological investigations in rural Mexico set the tone for cutting-edge exploration and innovation of archaeological sciences in unexplored fields, such as poverty reduction policies. As Editor-in-chief of the Encyclopedia of Archaeological Sciences, she highlights the relevance of archaeological data in solving modern phenomena challenging our capacity to live on the planet. Her latest project deciphers the impact of modern phenomena on heritage preservation by incorporating information and communication technologies and social media. The project, México Alternativo (https://www.mexicoalternativounam.com), has developed a free mobile App taking you to the streets of Mexico City through a smartphone or webpage to connect you with their history. With a deep understanding of the digital divide, she ensures that Web 3.0 UX-IX approaches are as accessible as they are enriching. To redefine the boundaries of archaeological sciences, she teaches heritage management courses, blending policy-making, business and marketing, and information and communication technologies. Most recently, she co-chaired the task force that revised the ethical principles of the Society for American Archaeology, underlining her commitment to archaeology.