Charles C. Kolb Award
Charles C. Kolb Award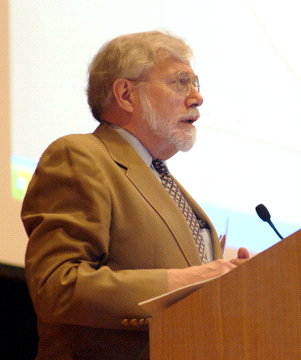 The Society for Archaeological Sciences (SAS) will offer one award every year for the best published paper on science-based archaeological research in ceramics in honor of Charles C. Kolb. The purpose of the award is to promote and acknowledge research excellence in the field of archaeological ceramics and highlight the key role of interdisciplinarity.
The award was established to honor Charles C. Kolb, a life member of the SAS for over 30 years, and dedicated editor of its Bulletin, for his intellectual contributions to ceramic studies, his significant role in communicating and transferring knowledge through his comprehensive reviews, and his continuous efforts to support new scholars.
Eligibility
Papers nominated for the award should be:
peer-reviewed and published (online, digitally, or in print) in a journal or edited volume
during 2022
written in English
Assessment Criteria
All nominated papers will be assessed by a panel appointed by the SAS Executive Board, including at least two independent scholars, established experts in ceramic studies. The assessment of the nominated publications will be made by the evaluation panel primarily based on:
Innovation and originality of the research
Methodological contribution and/or advancement of innovative theoretical frameworks
Impact or potential impact on the field of archaeological ceramics/regional archaeology
Submission and Nomination
Papers can be nominated for the award upon being accepted for publication in a journal or edited volume. Nominations for papers accepted for publication or published within 2022 should be submitted by 20 January 2023.
The nomination should be submitted by the author (if single-authored) or the corresponding author (if multi-authored) and should include:
the "Charles C. Kolb Award 2022 - Nomination Form" filled in
a digital copy of the actual paper (as accepted for publication, including any additional material submitted), and
in the case of chapters in edited volumes, a proof of acceptance for publication following peer review (email notification or other means sent by the editor or publisher).
Nominations need to be sent to the SAS General Secretary (This email address is being protected from spambots. You need JavaScript enabled to view it.).
The results will be announced in early summer 2023. The winning article will be widely promoted and the author/s will be highlighted by The Society for Archaeological Sciences. The corresponding author (on behalf of all the authors) will receive a prize of USD $500.
Award history
2021
Paper: "Investigation of Provenances of Early Islamic Lead Glazes from Northern Central Asia using Elemental and Lead Isotope Analyses", online at https://doi.org/10.1007/s12520-021-01444-8. Authors: Catherine Klesner (Department of Materials Science and Engineering, University of Arizona, Tucson, AZ), Virginie Renson (Archaeometry Laboratory, Research Reactor Center, University of Missouri, Columbia, MO), Yeraly Akymbek (Laboratory of Archaeological Technologies, Institute of Archaeology Named A.Kh. Margulan, Almaty, Kazakhstan), David Killick (School of Anthropology, University of Arizona, Tucson, AZ) The award committee noted that the paper is 'an excellent example of an interdisciplinary approach to the study of ceramics for understanding the human past. It integrates many sources of evidence, including scientific, archaeological and historical, and it never loses sight of the people while analyzing the material, as Charlie Kolb himself would have put it! Moreover, the paper makes a significant contribution to the archaeology of the wider region.'