Programming
Article Index
SAS generally does not organize standalone conferences, workshops, or networking events. Instead, we focus on finding existing events worldwide and supporting them with organizational assistance, social media promotion, and funding. The Society currently has an official relationship with the following upcoming events regarding co-sponsorship, symposium organization, or an awards program. See the next page for events that we have sponsored in the last five years.
International Obsidian Conference (IOC) 2023: July 3-6, 2023, Engaru Town, Hokkaido, Japan
SAS is a co-sponsor of this conference hosted at the Engaru Metro Plaza and the Shirataki Geopark. The Society previously sponsored a prize for the best student poster at the IOC 2021 conference and will do so again this year.
14th International Council for Archaeozoology Conference: August 7-12, 2023, Cairns, Australia
SAS is a co-sponsor of this conference hosted at the Cairns Convention Centre. The Society will sponsor a student poster prize to be awarded at the conference.
Australasian Archaeological Science Student Symposium: November 30th, 2023, Virtual with in-person watching "hubs" at The University of Melbourne
SAS is a co-sponsor of this student-organized and -focused symposium and will fund prizes for Best Presentation by an Indigenous Student, Best Presentation by a Postgraduate Student, and Best Presentation by an Undergraduate or Honours Student. Watch this space for further details about the symposium.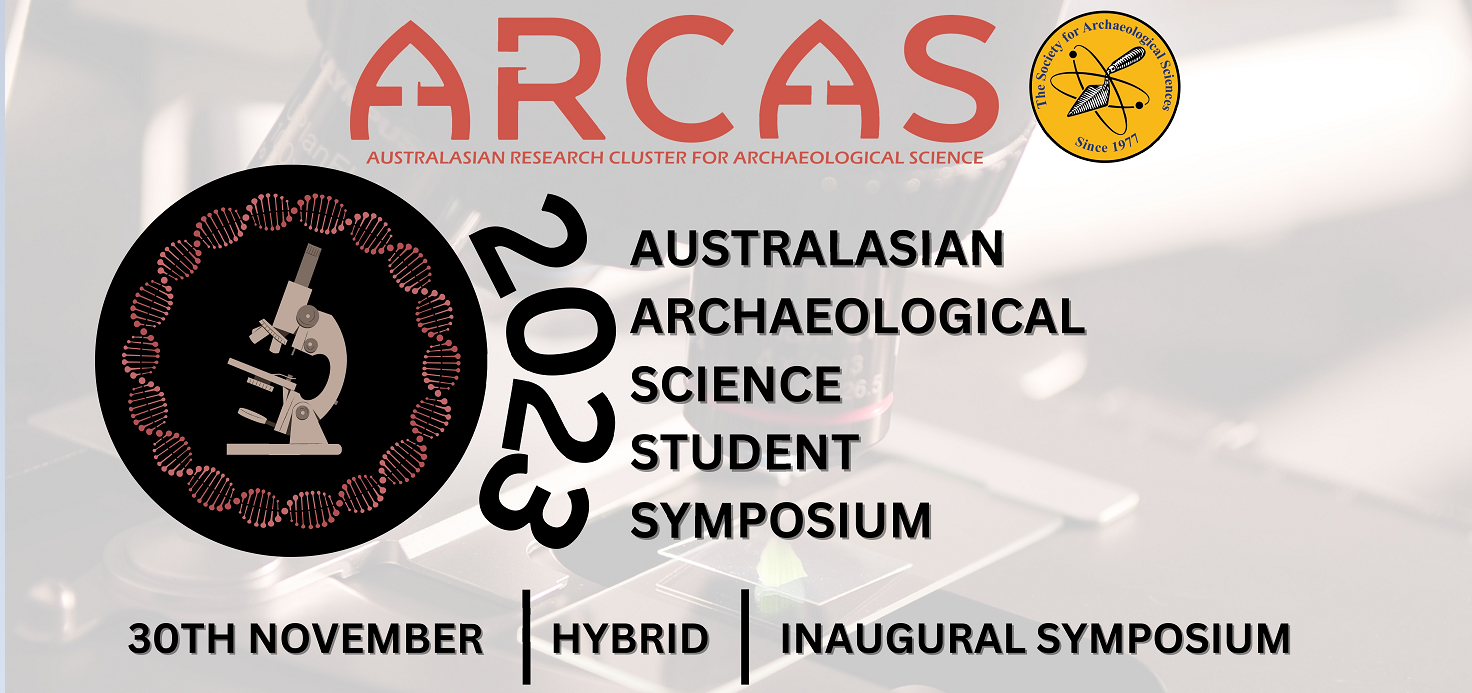 Events from the last five years; only the most recently co-sponsored or organized iteration of an event is listed.