Vice President for Membership Development - Tatsuya Murakami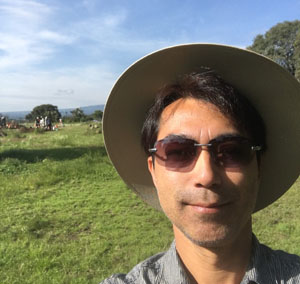 Tatsuya Murakami, Department of Anthropology, Tulane University, 6823 St. Charles Ave., Dinwiddie Hall 101, New Orleans, LA 70118, USA; tel: 504-862-8135; fax: 504-865-5595; This email address is being protected from spambots. You need JavaScript enabled to view it.
Tatsuya Murakami (Ph.D. Arizona State; MA, University of Tokyo) is an Associate Professor at the Department of Anthropology of Tulane University. His research focuses on the materiality of power relations and identity among different social segments as expressed in human and material resources in Central Mexico. His research is specifically concerned with developing a set of concepts and methodologies to discern the complex social landscapes of power and identity based on practice-based and multidisciplinary approaches, including the application of archaeometric methods (petrography, soil geochemistry, XRD, XRF, etc.). He has conducted construction experiments, materials analysis of lime plaster and cut stone blocks, and an analysis of lapidary objects (especially greenstone) at Teotihuacan. He is currently directing an archaeological project with Shigeru Kabata of the Kyoto University of Foreign
Studies at the Formative site of Tlalancaleca, Puebla, Mexico, which is investigating the genesis, transformation, and decline of early urbanism and broader macro-regional processes leading to state formation at Teotihuacan.