President-Elect - Andrew Michael Zipkin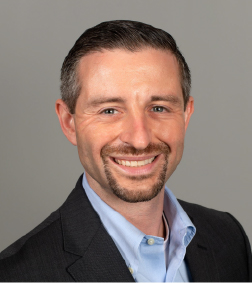 Andrew Michael Zipkin, Scientist, Eurofins EAG Laboratories, 103 Commerce Blvd, Liverpool, NY 13088; Adjunct Professor, School of Human Evolution and Social Change, Arizona State University, 900 S. Cady Mall, Tempe, AZ 85281; This email address is being protected from spambots. You need JavaScript enabled to view it.
Andrew Zipkin is an analytical chemist and archaeological scientist with ~15 years of experience in elemental characterization, strontium isotope geochemistry, compositional data analysis, provenience studies, geographic information science, and anthropological and environmental archaeology. He has worked as a mass spectrometrist and materials scientist for the commercial testing laboratory and contract research organization Eurofins EAG Laboratories since 2021. Zipkin has also been affiliated with Arizona State University in multiple capacities since 2018 and continues to collaborate with faculty and mentor graduate students there. Previously, he was a National Science Foundation SBE Postdoctoral Fellow at the University of Illinois at Urbana-Champaign (2015-2018) and a Ph.D. student at The George Washington University (2009-2015). He conducted archaeological, ethnographic, and geological field work in Alaska, Kenya, Malawi, Namibia, South Africa, and Zambia between 2007 and 2019. In academic research, Andrew emphasizes developing minimally destructive methods for geochemical provenience studies and other classification-oriented problems in archaeological science, like lithic heat treatment detection. Secondary research areas include radiogenic strontium isoscape construction, detecting chemical diagenesis in faunal hard tissue, and experimental archaeology of hafting adhesives. His main archaeomaterials of interest are ochre, silcrete, and ostrich eggshell. In the commercial chemistry world, he is developing multi-technique elemental characterization approaches for lithium ion battery raw materials (ores), intermediate concentrates, and expended batteries that will faciliate purity analysis and traceability throughout the battery life-cycle. He also serves as the site subject matter expert for LA-ICP-MS and LIBS at the EAG Laboratories Syracuse, New York facility.
Zipkin was the inaugural Vice President for Social Media and Outreach from 2017-2020 and the Vice President for Intersociety Relations from 2020-2023.